Every item on this page was curated by an ELLE Decor editor. We may earn commission on some of the items you choose to buy.
Artists Are Designing Home Products Like Never Before. Here Are the Best New Offerings
Jack Shainman Gallery director Joeonna Bellorado-Samuels and designer Leyden Lewis offer their takes on avant-garde home products.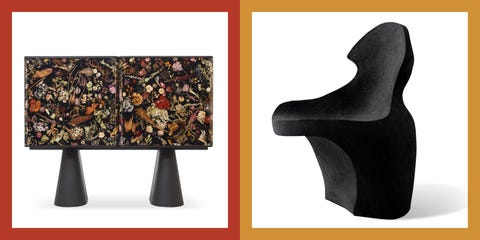 Cabinet: Mathijs Labadie. Chair: Anastasiia Duvallie
There's always been a very thin line between art and design. At the very least, they tend to work hand in glove with each other, but we all know it's much more than that. Pithy dicta like "form follows function" and "less is more" ​satisfy on paper, but aesthetics and novelty just ​generally ​tend to be more exciting. That's why the ​most forward-thinking home brands, more and more, are ​working with fine artists to create ​new ​products that appeal to our collective ​yen for​ expressiveness and beauty. ​Here, Jack Shainman Gallery director Joeonna Bellorado-Samuels and​ interior ​designer Leyden Lewis give their perspectives on the 10 most striking examples.

1
Théorème Box by Nigel Peake
Joeonna Bellorado-Samuels: Allowing an artist to mine an archive injects such thoughtfulness and energy.
Leyden Lewis: The eye is drawn to the geometry of the sensuous cutout forms.
10.5" w. x 10.5" d. x 3" h.

Shop Now
2
OE Quasi Light by Olafur Eliasson
Courtesy the Manufacturer
LL: This alludes to a powerful talisman; a transcendent object of the past that has been unearthed.
JBS: When I am home, I crave fixtures like this that have something to say.
32" dia. x 35" h.
3
Relics stool by Cameron Welch
LL: The humor and joyfulness of this piece come from an unexpected mixture of materials.
JBS: I love how Welch strikes that difficult balance between freneticism and symmetry.
16.5" dia. x 18" h.

Inquire
4
Chair II by Simone Bodmer-​Turner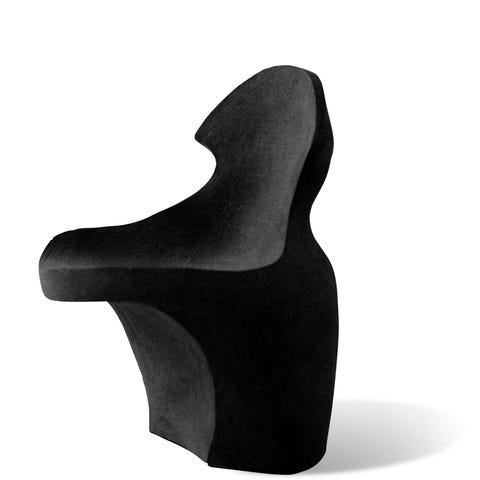 JBS: It's such a sculptural piece—an organic anchor to any room.
LL: The shapes and lines redefine the illusion of what a chair is.
20" w. x 30" d. x 40" h.

5
Matilda shape rug by TGF x LITTLE PROBA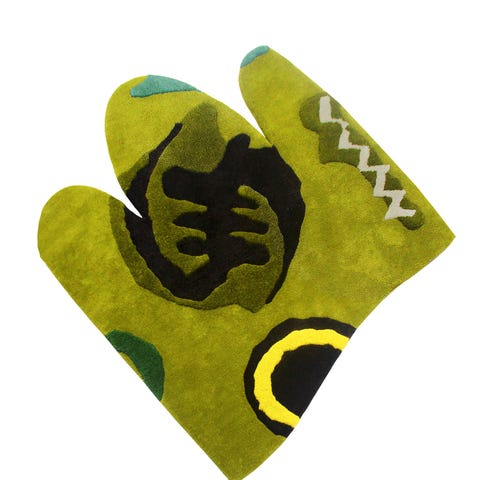 JBS: I see abstracted topographic landscapes.
LL: Like any great piece of conceptual art, there's a harmony of color and form.
3' x 3'

6
BomBom Tutti Frutti rug by Joana Vasconcelos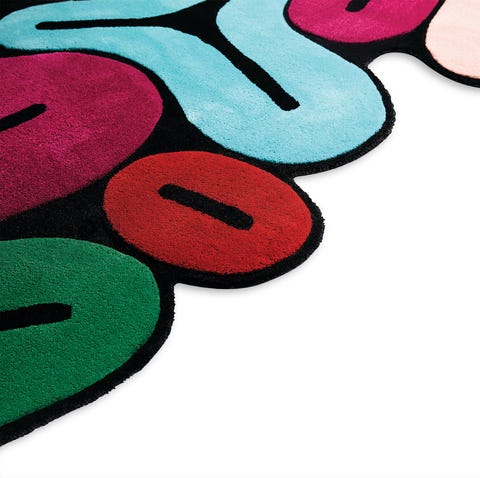 LL: This evokes memories from childhood—playing with Play-Doh and deflated balloons.
JBS: The way the colors and forms interact is divine.
6'6" x 9'10"
7
Erykah Badu teapot by Roberto Lugo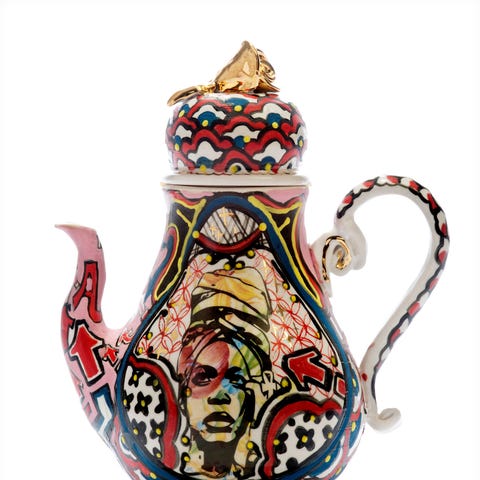 JBS: A beautiful juxtaposition of classical and contemporary designs.
LL: Lugo's whimsy and lack of convention here would bring personality into any space.
8" w. x 5.5" d. x 11" h.

Inquire
8
Dorado wallcovering by Lisa Hunt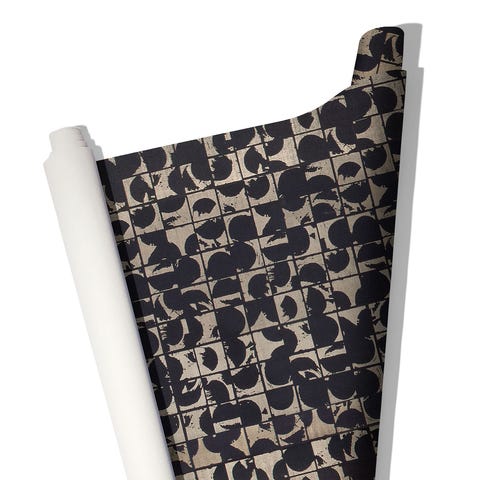 LL: Hunt is a wizard of proportion and repetition. The balance is created through pattern and contrast.
JBS: This will be my super-luxe dream bathroom wallpaper.
9
Flora Cabinet 176 Black by Marcin Rusak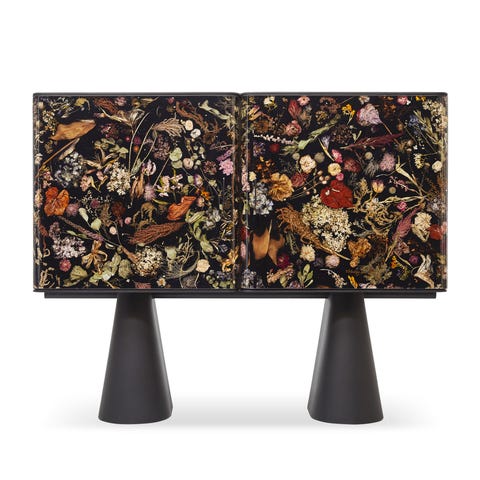 JBS: These are the most incredible florals I have ever seen.
LL: Sculptural pieces like this ask questions about the spaces they occupy.
69.5" w. x 22" d. x 55" h.
10
Rock.01 sink by Daniel Arsham
LL: It's organic surrealism; with our constant hand washing, bringing interest to the experience is ever more important.
JBS: Arsham knows his materials, and it shows.
23.5" w. x 15.5" d. x 9" h.


This content is created and maintained by a third party, and imported onto this page to help users provide their email addresses. You may be able to find more information about this and similar content at piano.io