30 Vintage Halloween Decorations Throughout the Centuries
The spookiest holiday setups from the 1800s to today.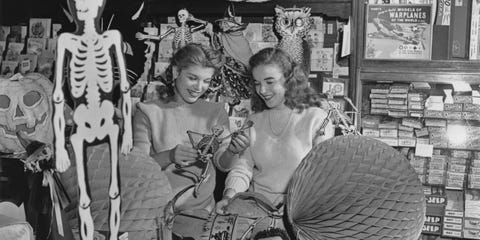 Pumpkins have always been in style, but the other decorations and costumes that have defined Halloween throughout the years may surprise you. From the super spooky 1800s, to the days of Studio 54 Halloween parties, to today, much has changed in the world of holiday decor.
Before you get to Halloween decorating this year, get inspired by centuries of ideas.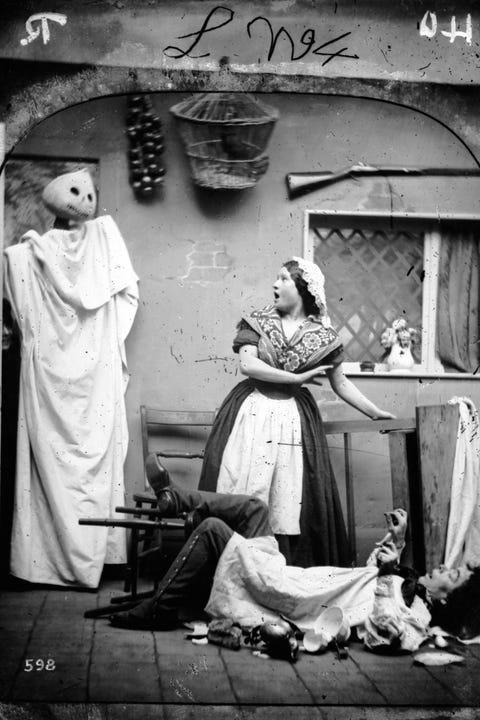 1800s
Apparently, spooking people never gets old. Here, a ghostly caped figure "scares" two people in their kitchen sometime during the 19th century.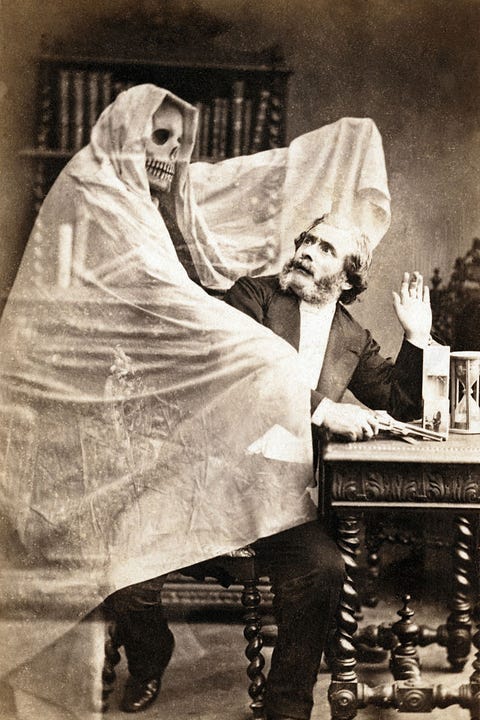 1863
French illusionist Henri Robin with a ghost.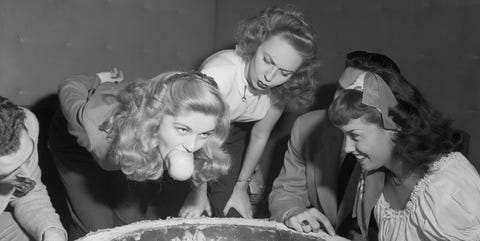 1900
A group of teenagers bob for apples during a Halloween party in 1900.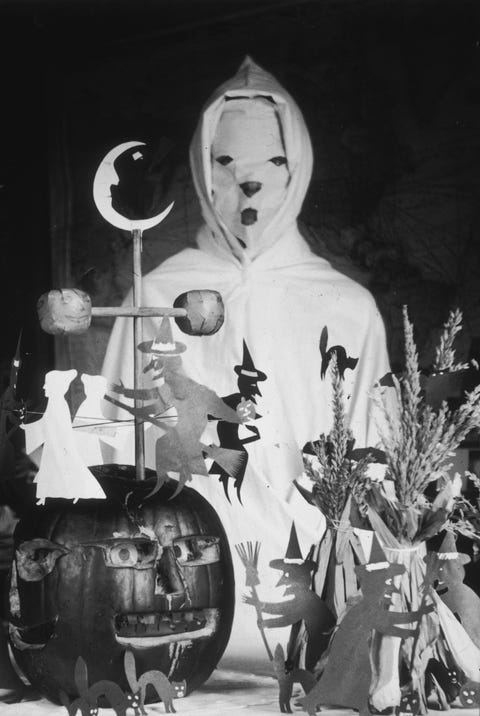 1905
Frightening? Yes. Well decorated? Also yes. This photograph shows a person, possibly a teacher, wearing a ghost costume behind a table covered with Halloween decorations in a rural schoolhouse. The decor includes a carved pumpkin, witch and black cat cutouts, and haystacks.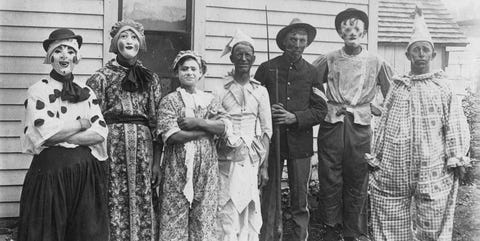 1910s
Clearly, clowns were all the rage in the early 1900s. Here, partygoers put on their best Halloween garb to bring the holiday to life.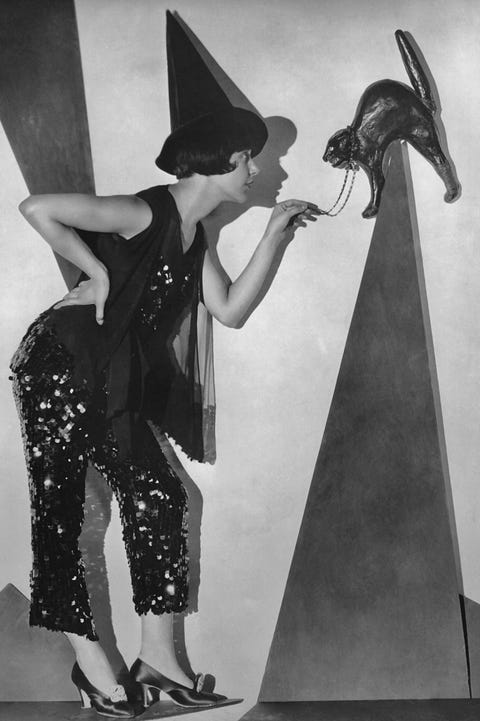 1925
Black cats are nowhere new to the Halloween decoration scene. Here, a woman in a Halloween witches' hat holds a model cat decoration on a chain in the mid-1920s.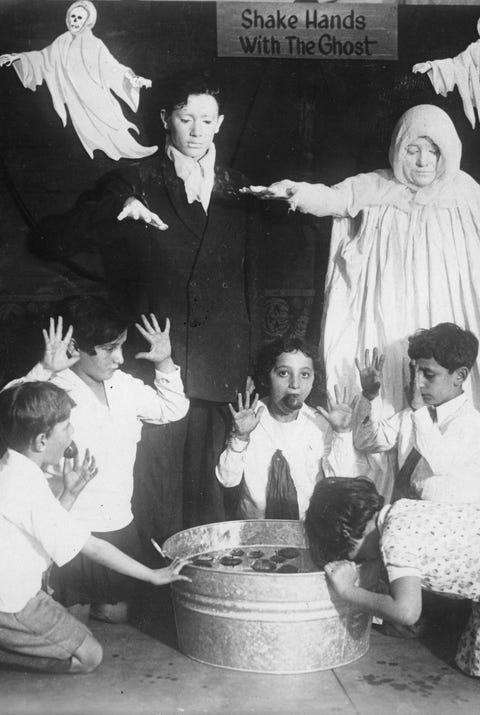 1935
If you don't have floating ghosts as part of your Halloween decor, you clearly need to step up your game. Here, in the mid-1930s, children dip into a well of bobbing apples as ghostly figures levitate (or, perhaps, are pinned) in the background.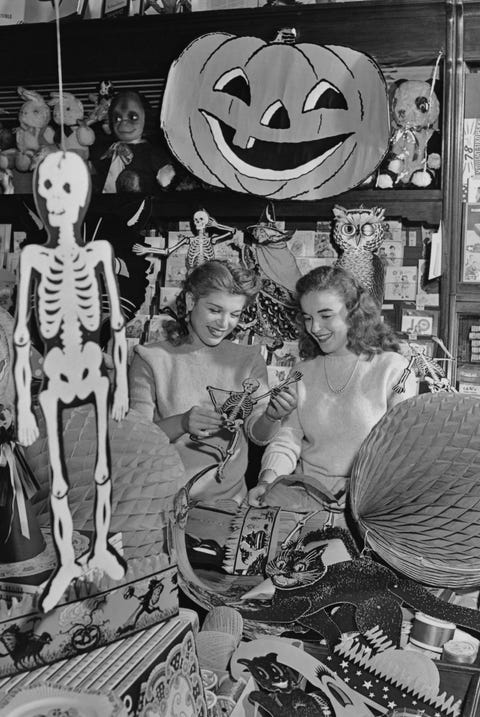 1940s
In this 1940s decoration store, the options for expressing Halloween spirit were limitless. Two young women inspect a paper skeleton, along with other items, in the novelty shop.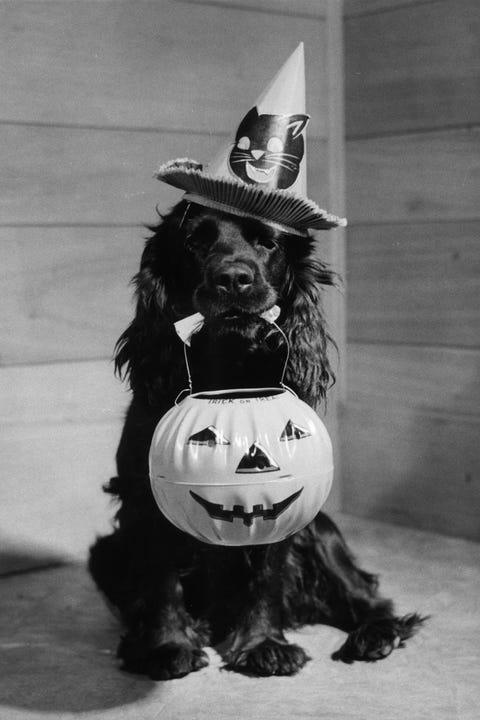 1945
Awee: A dog in a Halloween hat holds a pumpkin pail in 945. We wonder how keen the pooch was about having a black cat on his hat, though.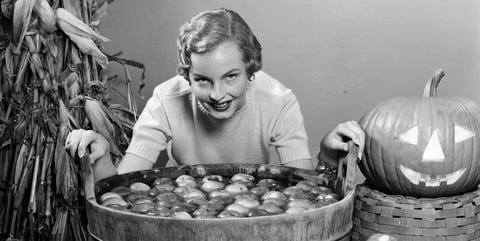 1950s
Even if apple bobbing has gone out of style over the years, pumpkin decor has not. The proof is in this gourd-laden photo taken in the 1950s.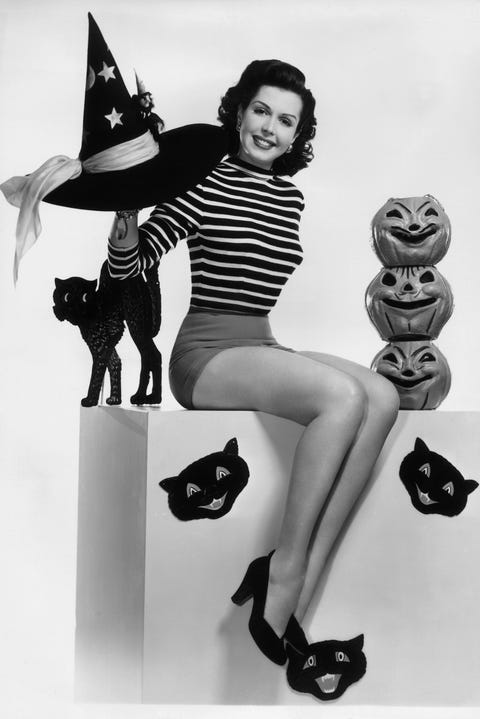 1955
Actress and dancer Ann Miller sits surrounded by Halloween decorations.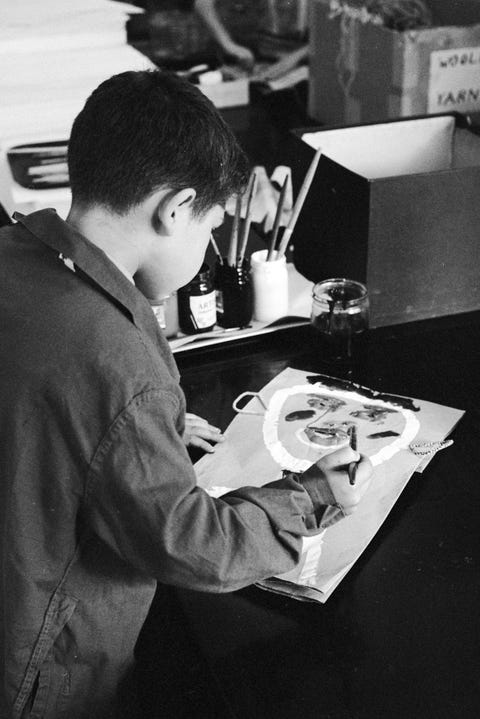 1955
A boy draws himself a (spooky? funny?) Halloween mask in 1955. If Pinterest was invented mid-century, this lad would be all about those DIY decor boards.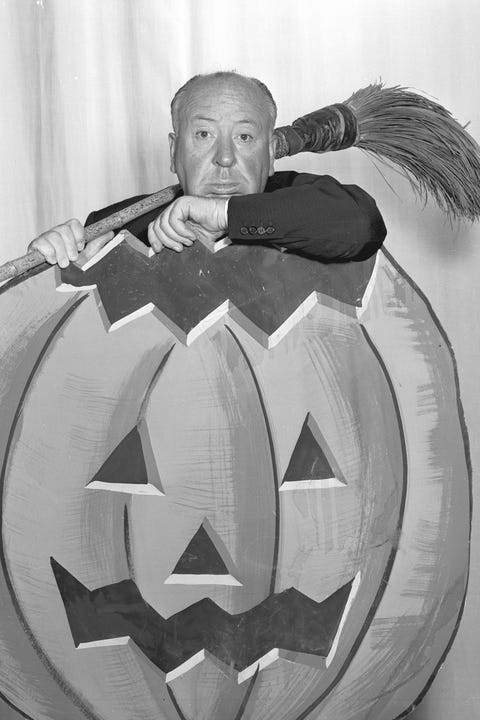 1958
Director Alfred Hitchcock holds a broom and poses behind a Halloween pumpkin to promote his anthology program, "Alfred Hitchcock Presents."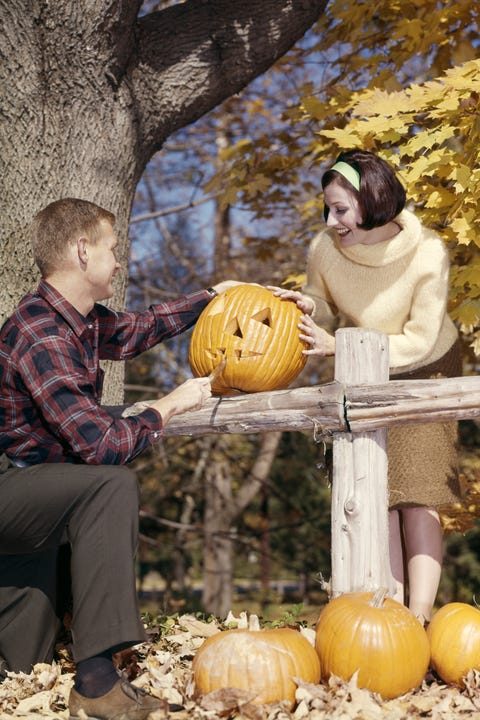 1960s
It's the picture-perfect scene: A young couple cheerfully carves a Halloween pumpkin for their seasonal decorations in autumn woods. Again, proof that pumpkins are always on trend.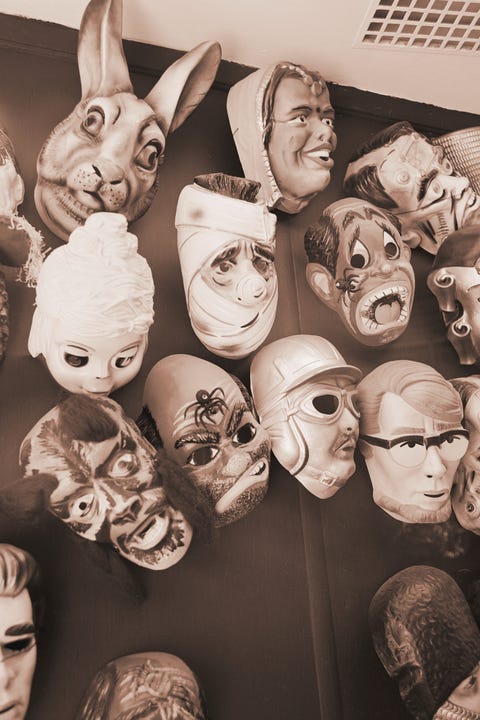 1960s
Yes, this may seem like a scene from a horror flick. But it's actually a display of Halloween masks from the 1960s—just imagine decorating your wall with this get-up.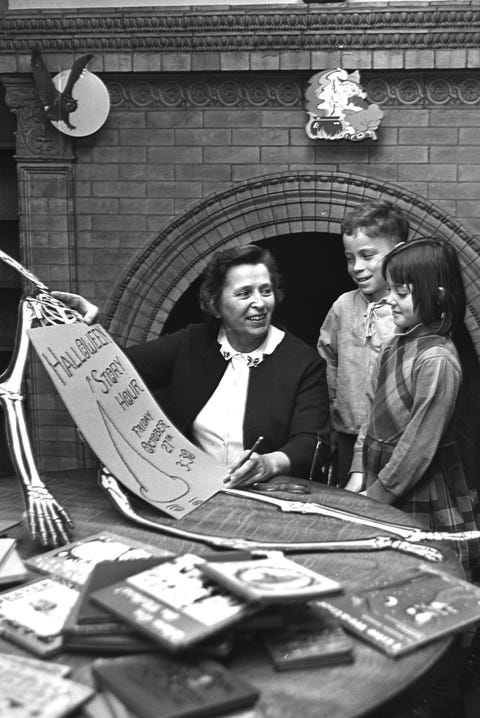 1967
In a Portland library circa 1967, a woman and two children examine a skeleton decoration. Is it just us, or would a mysterious 60s library be the perfect setting for a seriously spooky movie?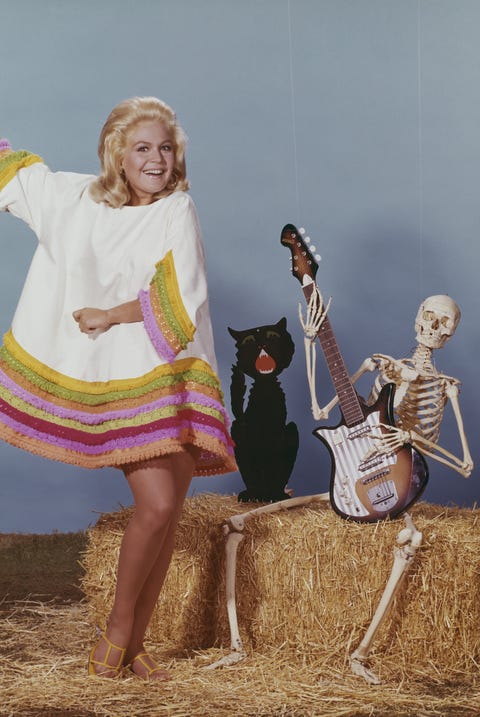 1968
Even American actress Sandra Dee got in on Halloween fun. Here, she dances with a guitar-clad skeleton and black cat decorations, situated on hay stacks.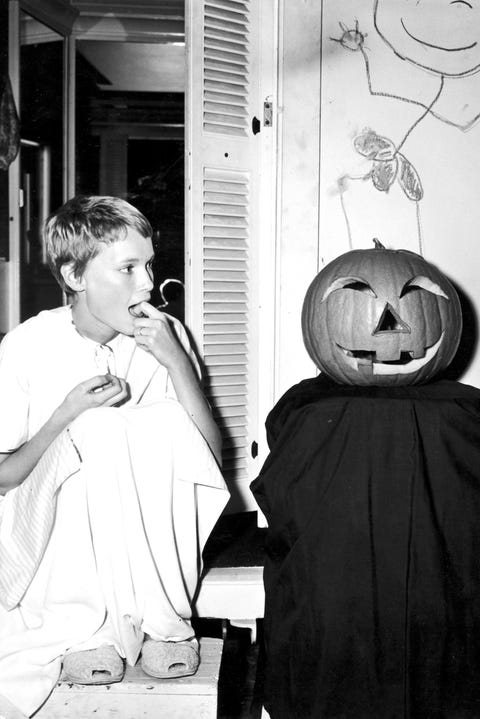 1970
In this candid snapshot, American actress Mia Farrow gazes at a cloaked pumpkin statue circa 1970. We would also be confused upon seeing this decor, Mia.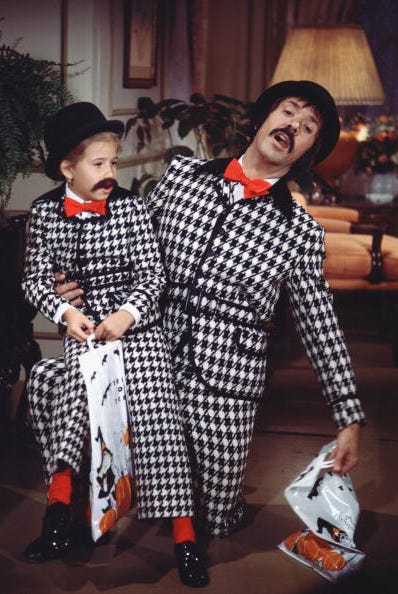 1972
Sonny Bono performs in a skit with his kid, Chastity Bono, on the television variety show "The Sonny & Cher Comedy Hour."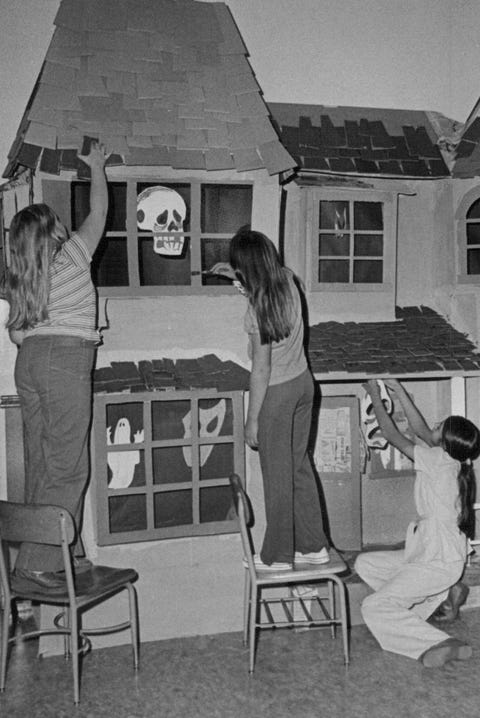 1977
Sixth-graders put the finishing touches on a haunted house decoration at their school in the late 1970s.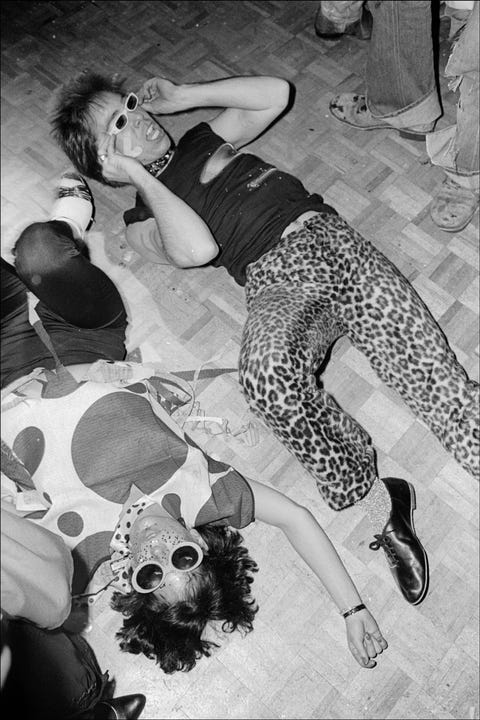 Allan Tannenbaum
Getty Images
1978
Clubgoers dressed up as punks dance on the floor during Studio 54's third annual Halloween party in New York City.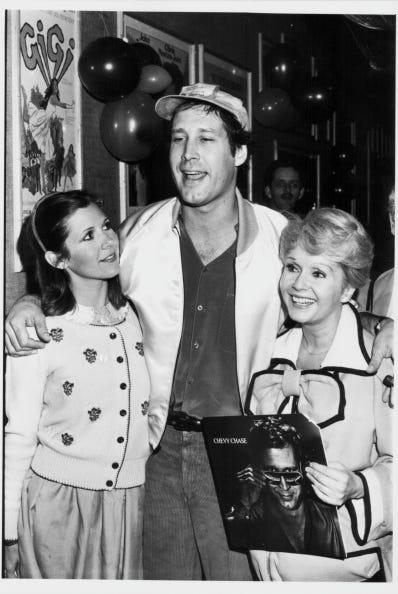 1980
Carrie Fisher, Debbie Reynolds, and Chevy Chase attend a Halloween party at Rehearsal Studios in North Hollywood, California.
1980
Halloween decorations gradually become more flambouyant in the 80s. Pumpkin decorations serve as ornaments for a tree in the yard of this Kansas house, and a skeleton stands guard nearby.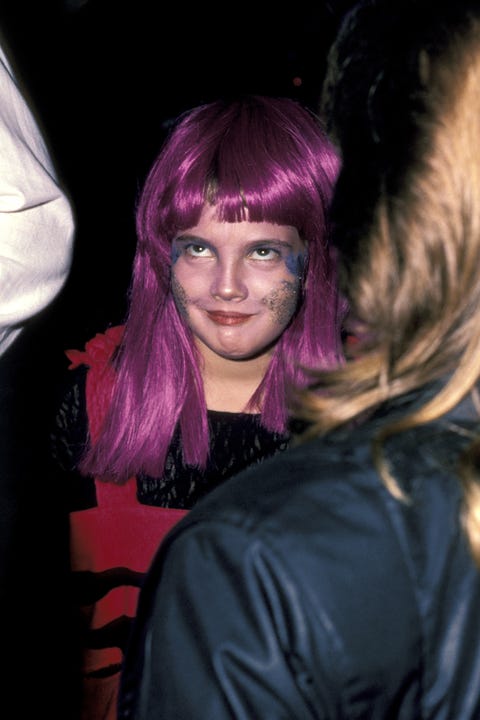 1984
Drew Barrymore struts in a purple wig at a Halloween party at Visage in New York City.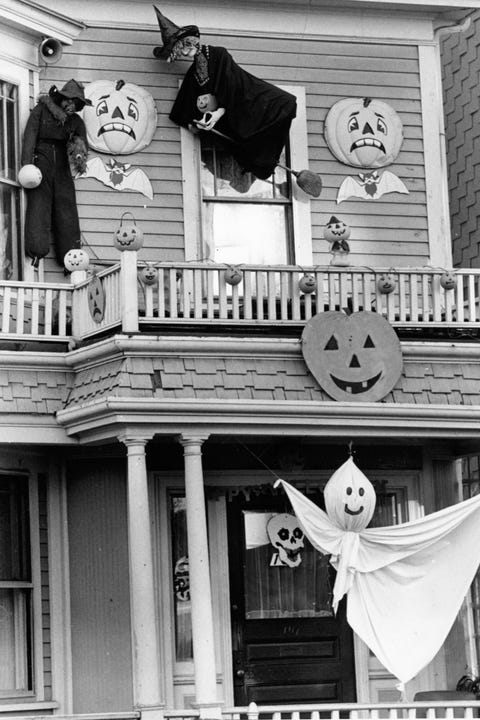 1985
Grand Halloween decorations continue into the mid-80s. This Boston house is covered with various pumpkins, witches, skeletons, bats and flying ghosts donning a mix of smiles and frightened faces.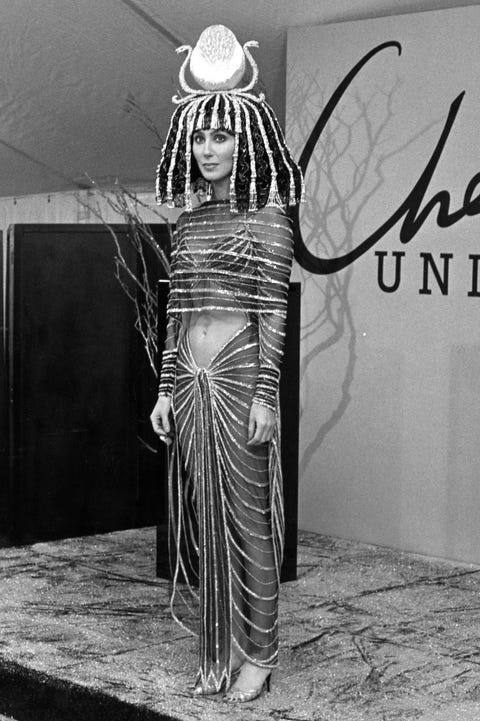 1988
Cher and Bob Mackie's 1988 Halloween party at Century Paramount in Century City, California.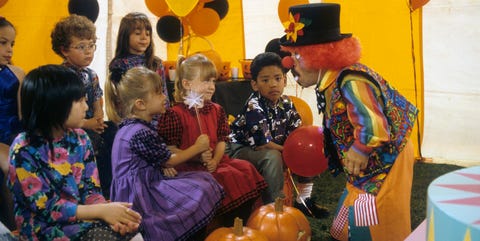 1993
Halloween takes a friendly approach in this scene from "Double, Double, Toil and Trouble," a made-for-TV movie starring Ashley and Mary-Kate Olsen. Orange, black, and yellow balloons deck the kid-friendly space, which also includes happy carved pumpkins and a pastel stage.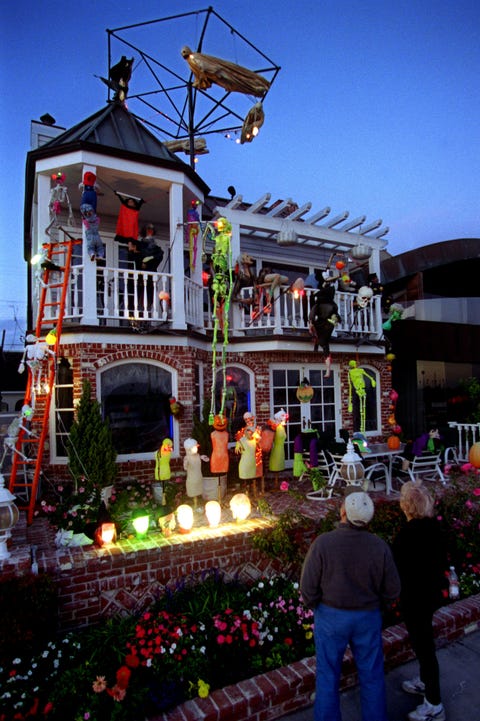 1998
Halloween is brighter than ever at this house on Balboa Island, California. Glowing and neon decorations make the festivities a 24/7 spectacle in the neighborhood.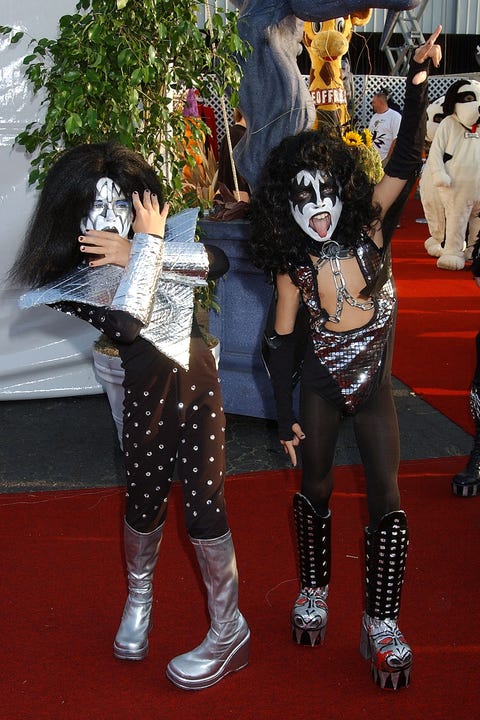 2002
Cole and Dylan Sprouse dressed up as Kiss for the 9th Annual "Dream Halloween Los Angeles," a fundraising event that benefits children across the United States who are affected by AIDS.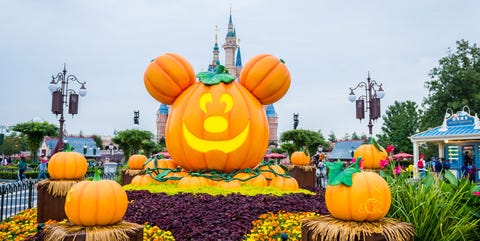 2018
Disney Resort in Shanghai, China, is decorated for Halloween, with a pumpkin Mickey Mouse to welcome guests.
This content is created and maintained by a third party, and imported onto this page to help users provide their email addresses. You may be able to find more information about this and similar content at piano.io