45 Great Movie and TV Thanksgiving Quotes Worth Celebrating
Our favorite festive on-screen moments in honor of Turkey Day.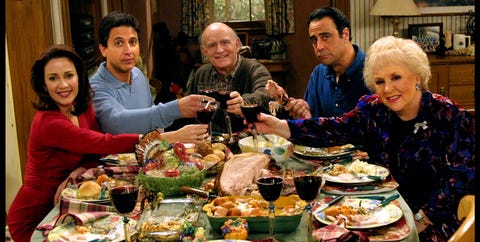 While Thanksgiving is a time to spread love and give thanks—and, obviously, enjoy all the food and drinks—it invariably ends with a nighttime food-coma-induced TV or movie binge. On screens both big and small, Turkey Day—which of course also marks the start of the holiday season—is usually celebrated with humor, mishaps, and, above all, a lot of love (as in real life, nothing is perfect and that's OK). The TV shows and movies here are chock-full of hilarious—sometimes even sentimental—quotes that we can't get enough of. So we've gathered some of the most relatable lines, whether it's from that family member who likes to bring up politics at the table or about that stressful moment when you realize you forgot to buy that one ingredient (or many). Here are 45 Thanksgiving-themed quotes from movies and TV shows that are sure to get you in the holiday spirit.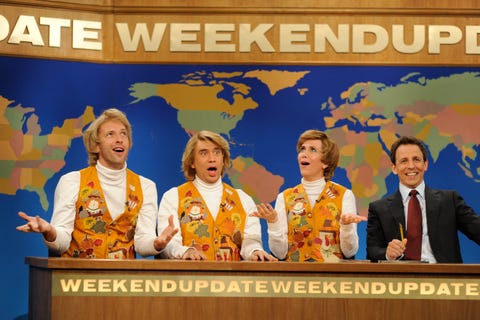 "Saturday Night Live" (Weekend Update: Kat and Garth)
"Yes, and this is gonna prove once and for all that we do not make up our songs, Seth. So get ready to enjoy 'Pilgrims Are Always Friendly Unless They're Pushed to Their Limit Because There's Not One Pilgrim Who's Gonna Be Mad Forever, Right?'" —Kat and Garth and their new backup singer, Jan Pockabook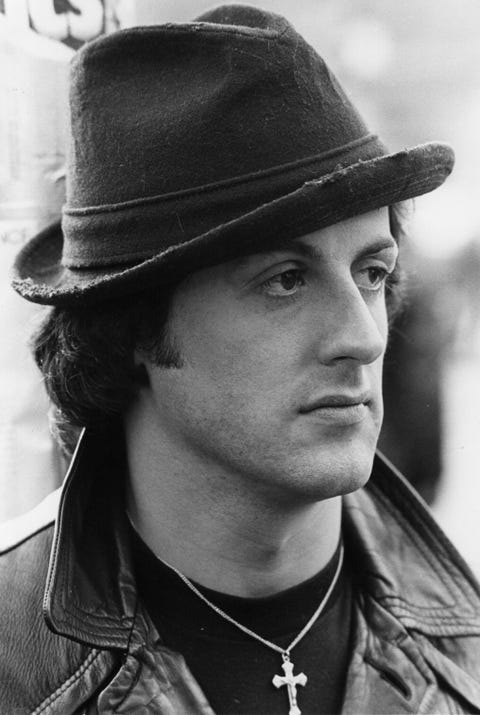 Rocky
Adrian: "But it was Thanksgiving."
Rocky: "It was what?"
Adrian: "It was Thanksgiving."
Rocky: "Yeah, to you, but to me, it's Thursday, right?"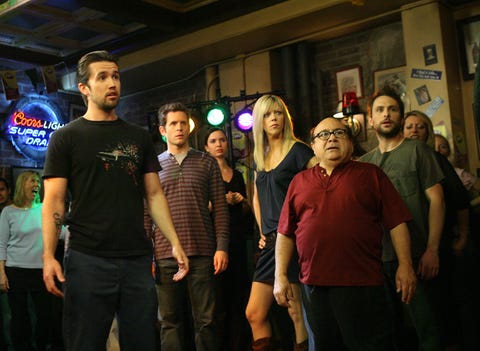 Michael Buckner
Getty Images
"It's Always Sunny in Philadelphia"
"What is that? What am I supposed to be thankful for, exactly? Who am I meant to be thanking, right? I've had to scratch and claw for everything I've got. If anything, I should be thanking myself." —Dennis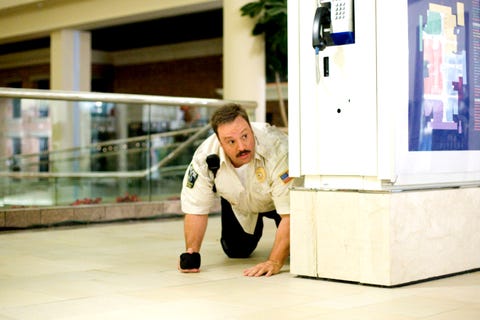 ©Sony Pictures/Courtesy Everett Collection
"Paul Blart: Mall Cop"
"Safety never takes a holiday." —Paul Blart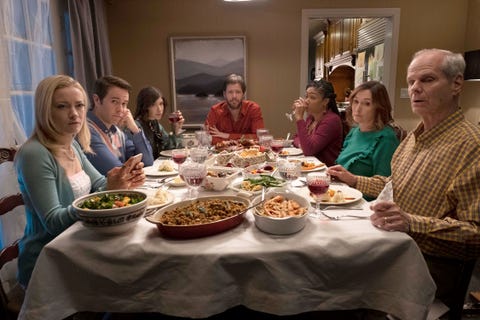 "The Oath"
Eleanor: "Christopher, we said we're not talking politics."
Chris: "I'm not going to ruin Thanksgiving, I promise. Rest assured."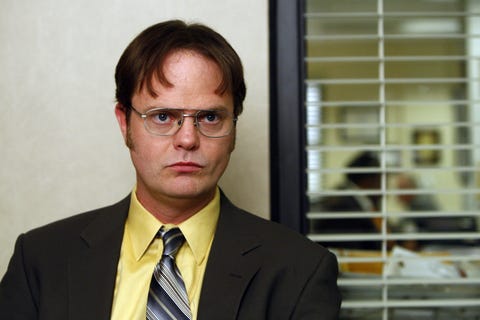 "The Office"
"Every fall, my Uncle Eldred used to build us a maze out of hay bales for us kids to play in. We called it Hay Place. Eldred called it Hay World. Eventually lawyers were brought in. But that's all behind us. Hay Place lives on!" —Dwight Schrute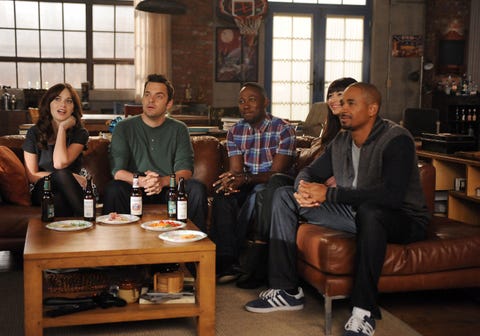 "New Girl"
"We're just gonna watch football, drink beer, and then we're going to Best Buy later for Black Friday." —Nick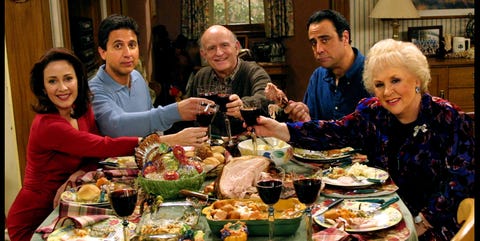 "Everybody Loves Raymond"
"We have to invite your parents. It's like when the Russians boycotted the Olympics. It diminished the whole event." —Debra Barone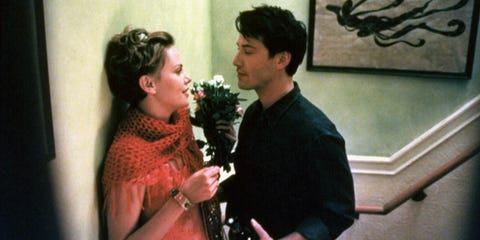 "Sweet November"
"November is all I know and all I ever want to know." —Nelson Moss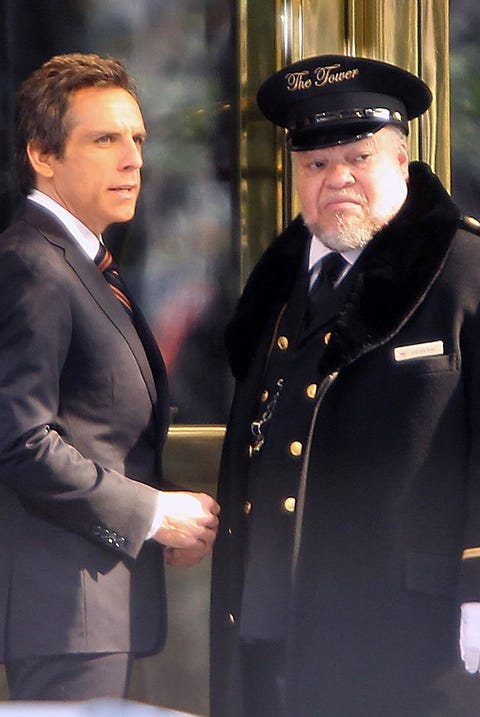 "Tower Heist"
"You know, not many of you kill your own Thanksgiving turkey, but you might want to consider it..." —Radio-show host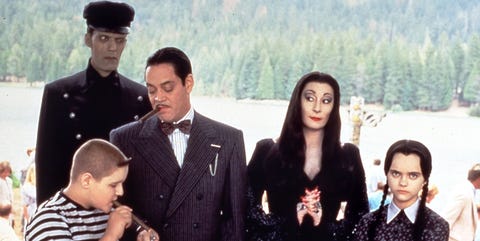 "Addams Family Values"
"Eat us! Hey, it's Thanksgiving day. Eat us! We make a nice buffet. We lost the race with Farmer Ed. Eat us, 'cause we're good and dead." —Camp Chippewa children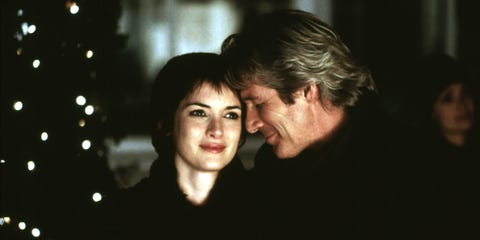 "Autumn in New York"
"Buddy, I hate to break it to you, but in the real world, where I live, there are only two kinds of love stories. Boy loses girl, and girl loses boy. That's all there is. Somebody always gets left behind. You try to avoid that, you'll end up an old man toastin' yourself with egg nog in the mirror on Christmas Eve. You'll end up dying in your own arms." —John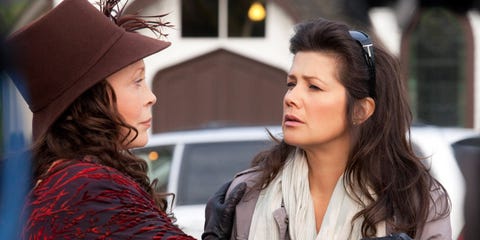 "A Family Thanksgiving"
"Not every woman needs 2.5 kids and a husband and a minivan to complete her. My friends are my family, that firm is my spouse, I wake up every morning a happy, single, successful woman, wondering what on earth could I possibly need?" —Claudia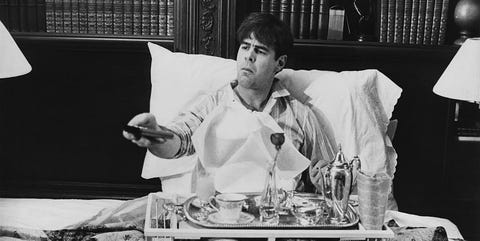 Archive Photos
Getty Images
"Trading Places"
"It ain't cool being no jive turkey, so close to Thanksgiving." —Man in jail cell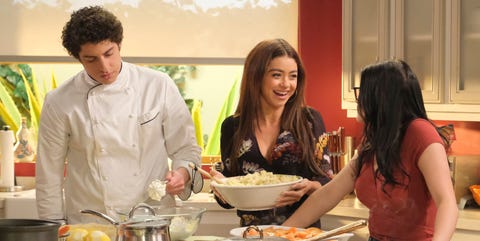 "Modern Family"
"You two need to run to the grocery store. I forgot green beans, yams, and cranberry sauce!" —Phil Dunphy

"Friends"
"It wouldn't be Thanksgiving without a little emotional scarring." — Timothy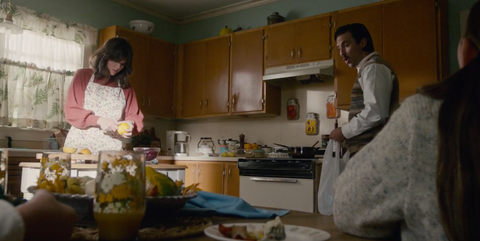 "This Is Us"
Rebecca: "I know this is not a fun way to spend the holiday."
Jack: "Not fun? Are you kidding me? Listening to your sister's husband brag about his expensive CD player for three hours is the definition of fun."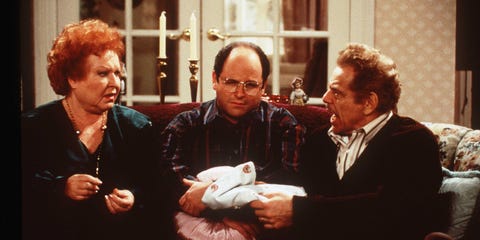 "Seinfeld"
"My father was a stern man. He forbade us to participate in any activities that he thought were associated with the common man. The Thanksgiving Day Parade was first on the list." —Mr. Pitt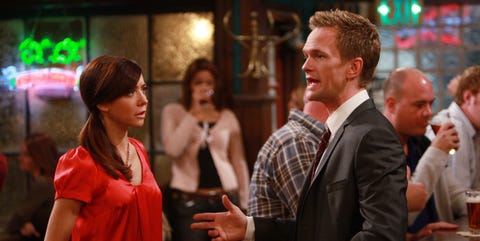 CBS Photo Archive
Getty Images
"How I Met Your Mother"
"I'm sorry. Did you just say Canadian Thanksgiving was, and I'm quoting, "the real Thanksgiving"? What do Canadians even have to celebrate about?"—Barney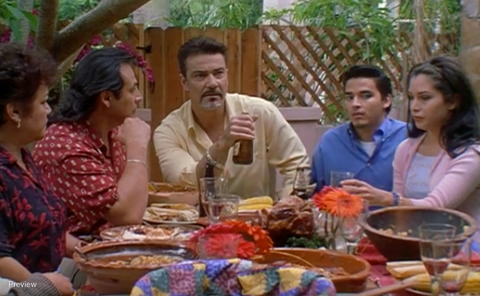 "What's Cooking"
Jenny: "Why do you want to make the turkey taste like everything else we eat?"
Trinh: "Why do you want everything you eat to taste like McDonald's?"
"Master of None"
"Never too early to plan ahead, especially when it comes to matters of the tum." —Dev Shah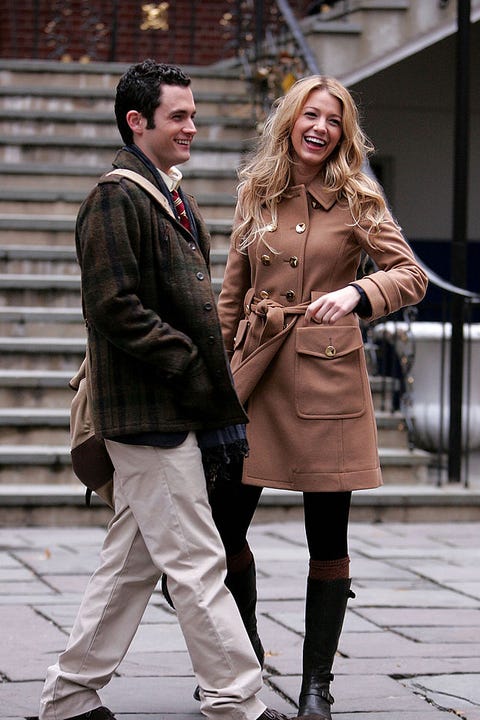 "Gossip Girl"
"Better Thanksgiving than never." —Dan Humphrey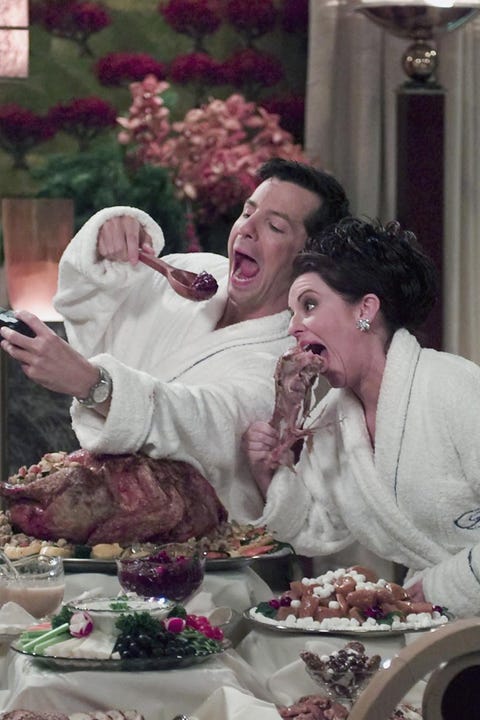 "Will & Grace"
"You're gonna give someone a perfect Thanksgiving, you gotta cook a nice, moist turkey. And I did. Well, me and a little friend I like to call the aluminum foil tent." —Will

"The Middle"
"But we have to stay home. Thanksgiving's not Thanksgiving without Frugal Hoosier canned corn, Safeway boxed stuffing, and CVS pumpkin pie." —Sue Heck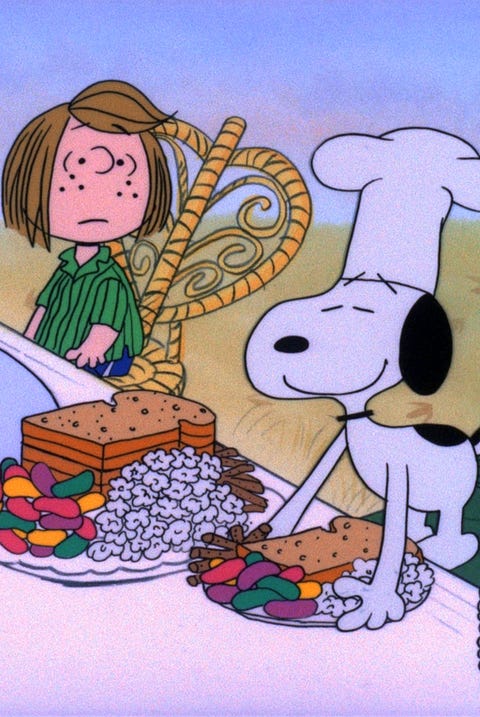 "A Charlie Brown Thanksgiving"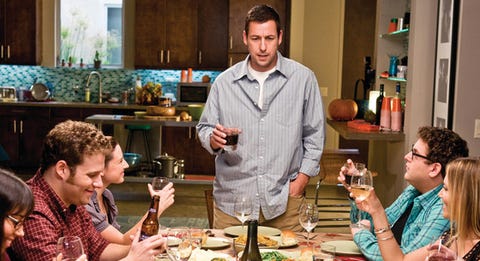 "Funny People"
"I swear to you, this will be your most memorable Thanksgiving, the one that you'll want the rest of your life. The one that you say 'Man, it was never as good as that night.' So let this night be great." —George Simmons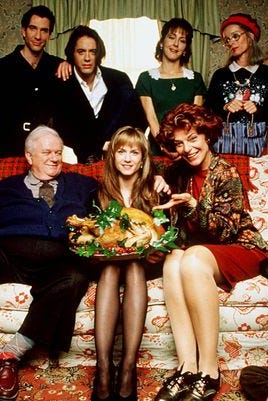 "Home for the Holidays"
"Well, that was absurd. Let's eat dead bird!" —Tommy Larson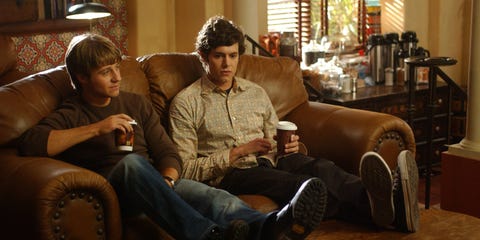 "The O.C."
"Do you know what I dream about when I dream about Thanksgiving, which is often? I dream about eating so much deliciousness that all the blood rushes to my stomach and I pass out at the table. Please don't deny me that." —Seth Cohen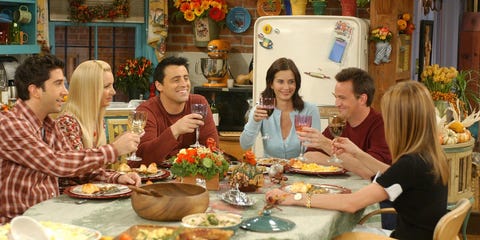 "Friends"
"Oh, I should be thankful for the wonderful fall we've been having." —Joey Tribbiani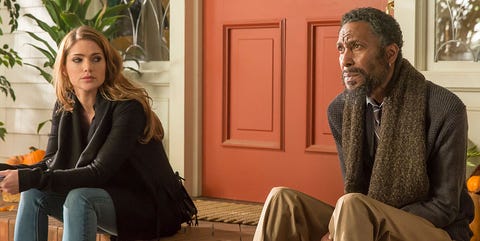 "This Is Us"
"When a nice boy who adores you offers you pie, say 'Thank you.'" —William
This content is created and maintained by a third party, and imported onto this page to help users provide their email addresses. You may be able to find more information about this and similar content at piano.io