54 Sweet and Sentimental Valentine's Day Quotes for Every Type of Relationship
This year, put your love into words.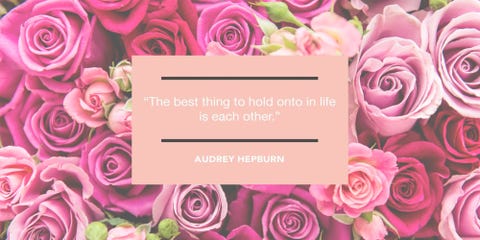 Valentine's Day is many things to many people. It's a time to give sentimental gifts, indulge in heart-shaped confections, and most of all, to celebrate love. Putting your emotions in writing is the oldest—and truest—method to do just that, but finding the perfect way to say how you feel isn't always easy. If you're unsure how to express yourself, using a famous quotation for inspiration might just work—and you can even use the quote as part of your message to tie it all together. So plan your best romantic date and end the night by letting your special person know how much you love and care for them, whether it's for the first time or just a sweet reminder. That is the best gift, after all. It doesn't matter if it's via a V-Day text or an old-school love letter—read on for 54 Valentine's Day quotes to inspire you. We've got plenty of choices here, from Barack Obama to Aristotle, to kick-start your creative juices and get those love gears turning.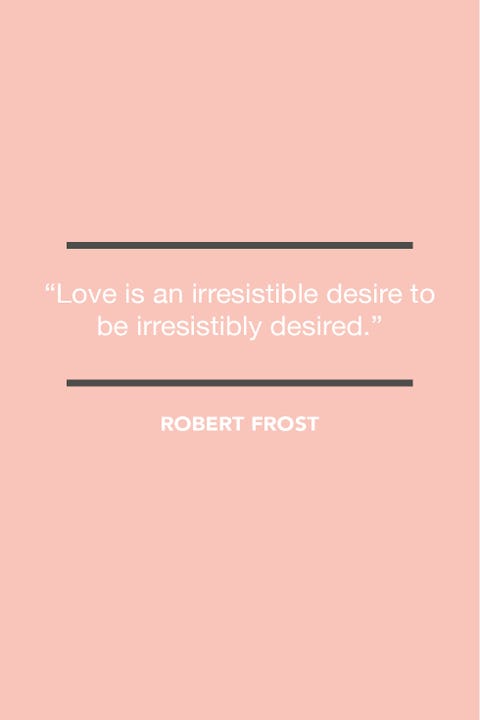 Robert Frost
"Love is an irresistible desire to be irresistibly desired."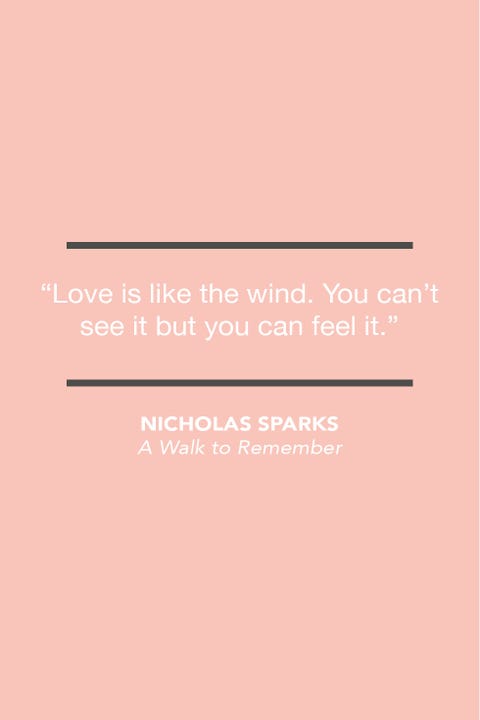 Nicholas Sparks
"Love is like the wind. You can't see it but you can feel it."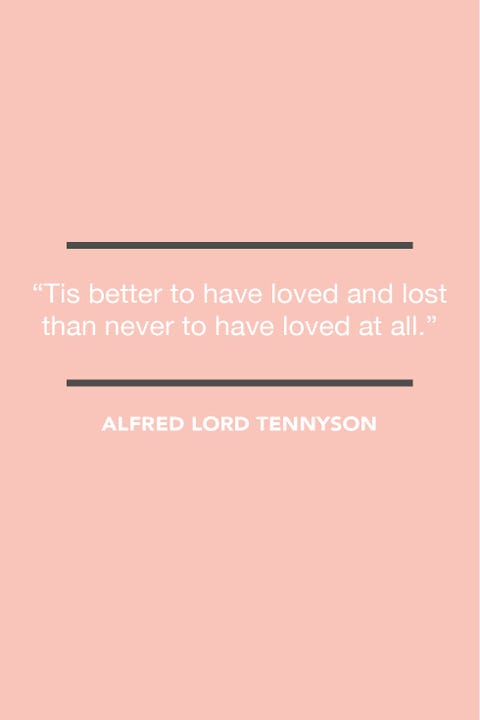 Alfred Lord Tennyson
"Tis better to have loved and lost than never to have loved at all."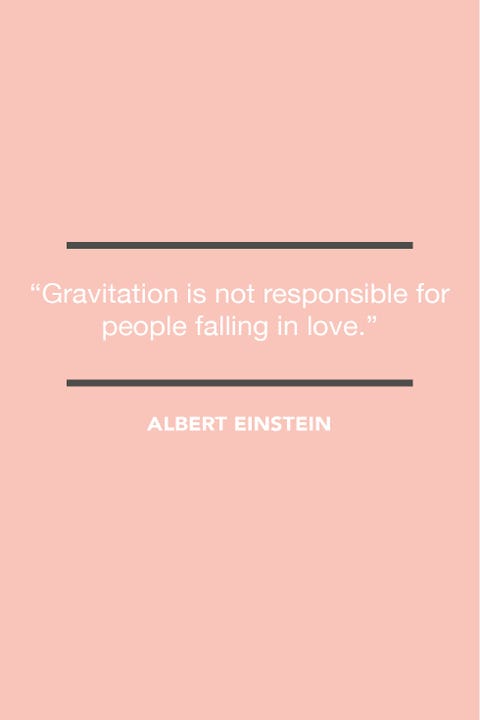 Albert Einstein
"Gravitation is not responsible for people falling in love."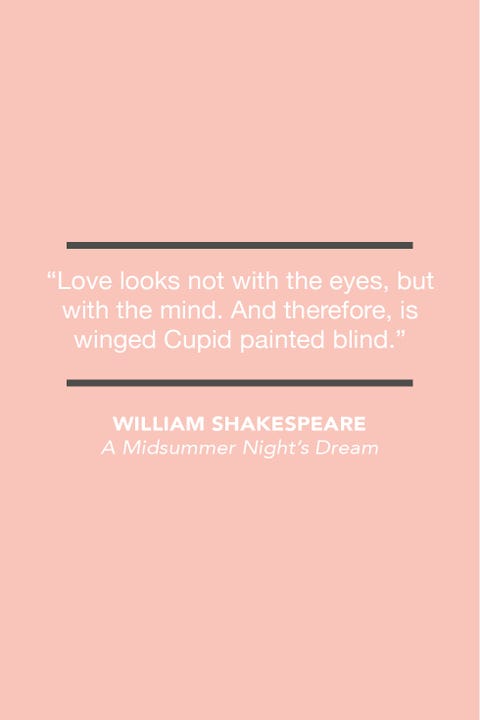 William Shakespeare
"Love looks not with the eyes, but with the mind. And therefore, is winged Cupid painted blind."
Bob Marley
"Only once in your life I truly believe you find someone who can completely turn your world around."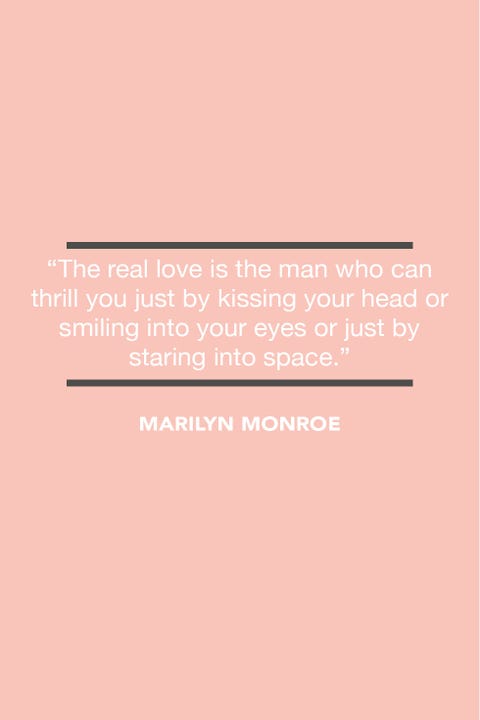 Marilyn Monroe
"The real love is the man who can thrill you just by kissing your head or smiling into your eyes or just by staring into space."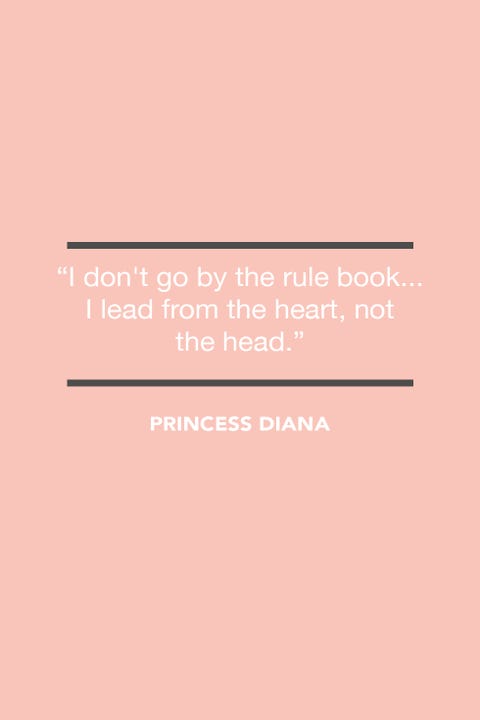 Princess Diana
"I don't go by the rule book...I lead from the heart, not the head."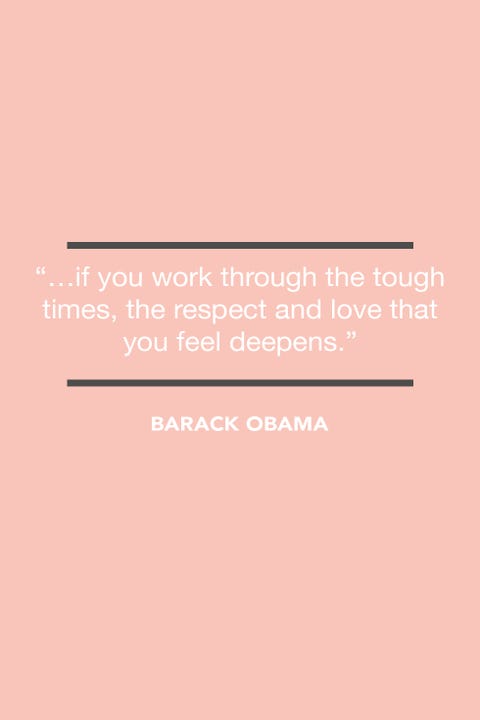 Barack Obama
"…if you work through the tough times, the respect and love that you feel deepens."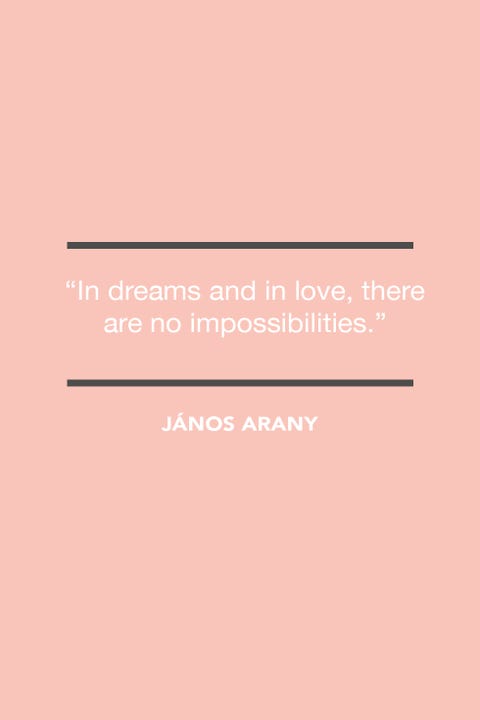 János Arany
"In dreams and in love, there are no impossibilities."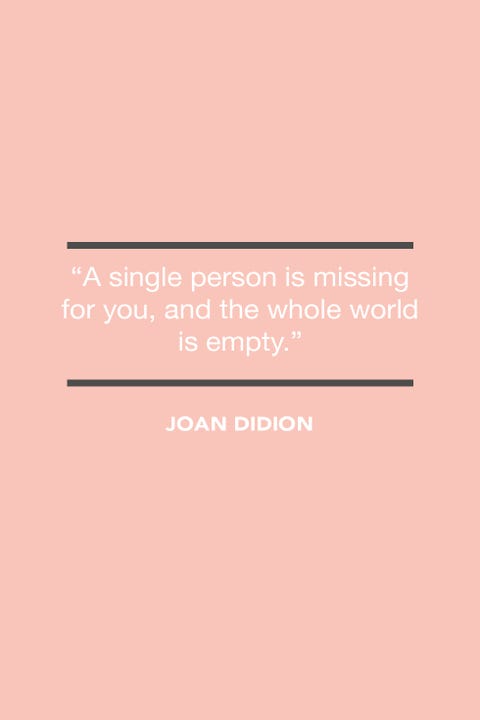 Joan Didion
"A single person is missing for you, and the whole world is empty."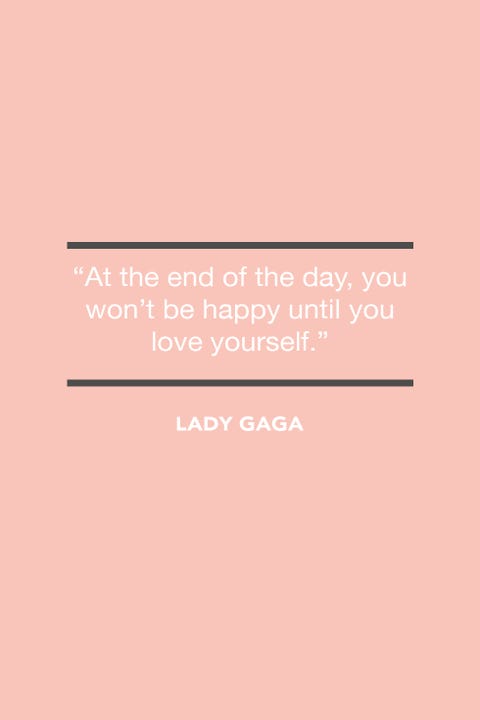 Lady Gaga
"At the end of the day, you won't be happy until you love yourself."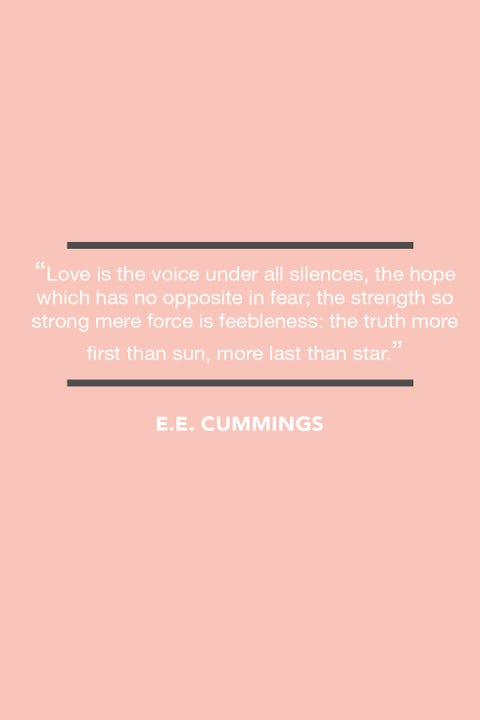 E.E. Cummings
"Love is the voice under all silences, the hope which has no opposite in fear; the strength so strong mere force is feebleness: the truth more first than sun, more last than star."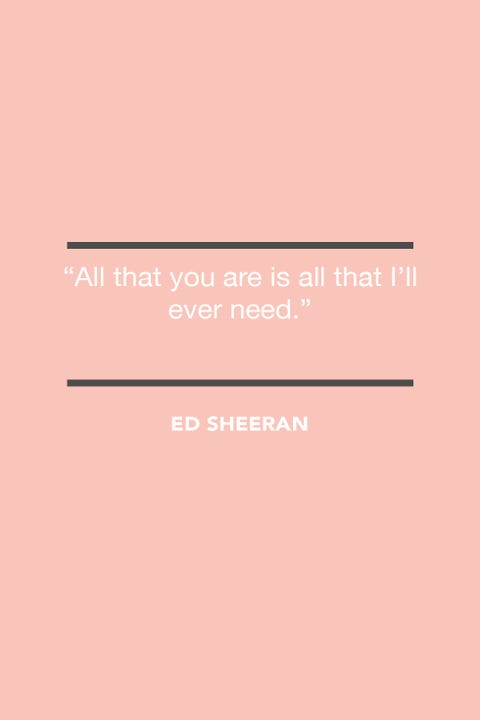 Ed Sheeran
"All that you are is all that I'll ever need."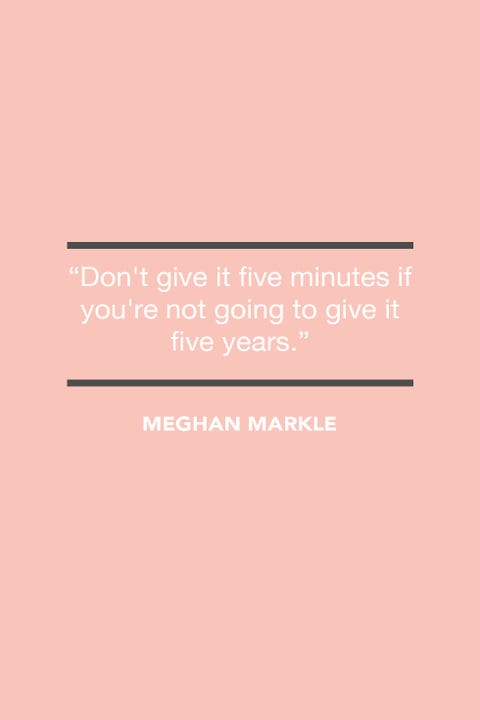 Meghan Markle
"Don't give it five minutes if you're not going to give it five years."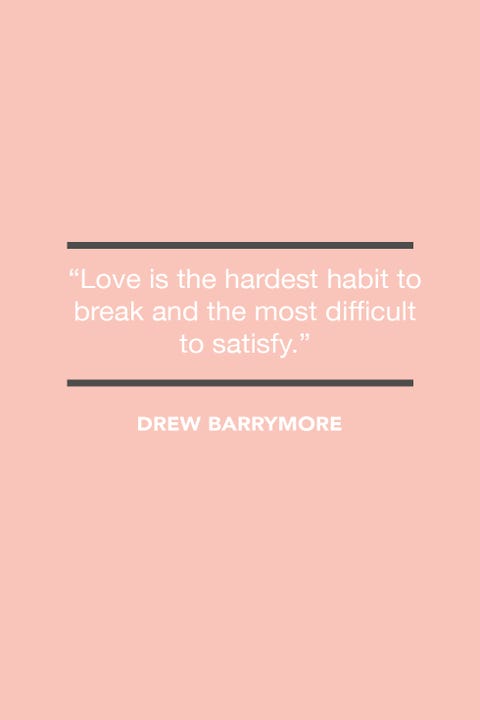 Drew Barrymore
"Love is the hardest habit to break and the most difficult to satisfy."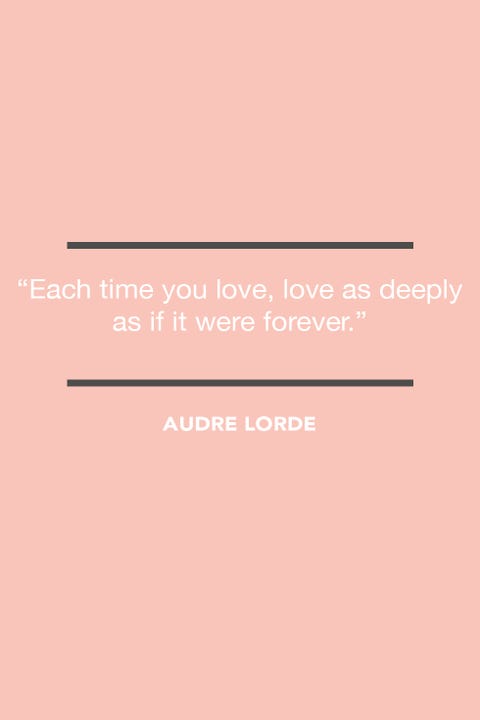 Audre Lorde
"Each time you love, love as deeply as if it were forever."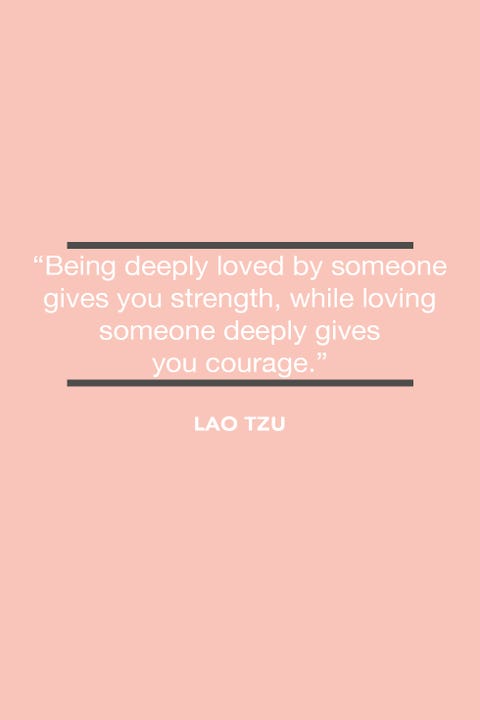 Lao Tzu
"Being deeply loved by someone gives you strength, while loving someone deeply gives you courage."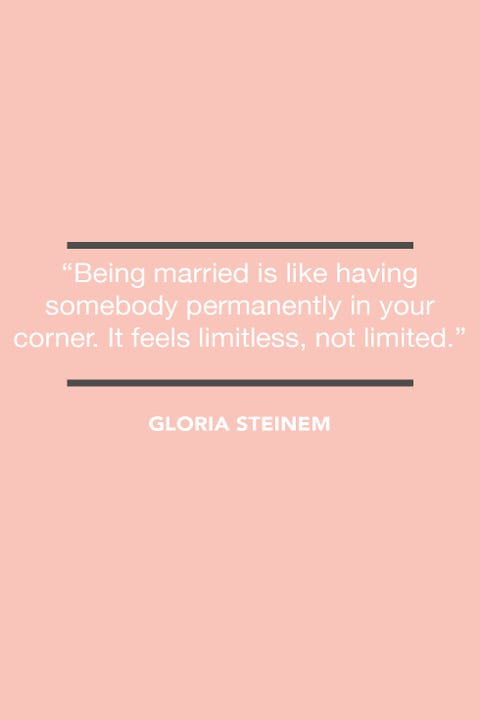 Gloria Steinem
"Being married is like having somebody permanently in your corner. It feels limitless, not limited."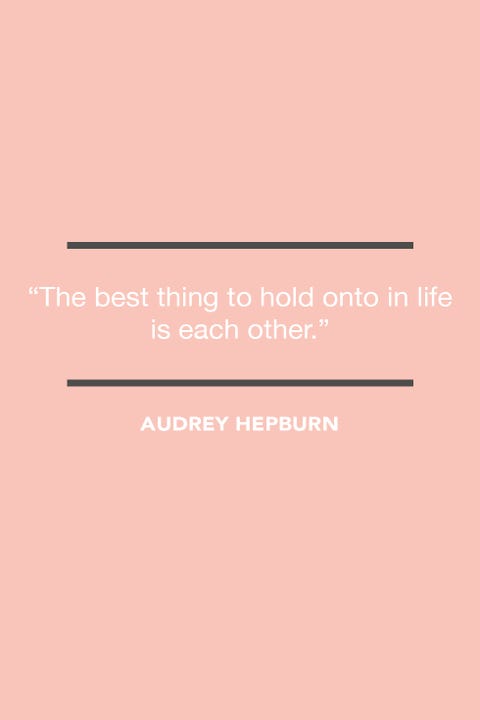 Audrey Hepburn
"The best thing to hold onto in life is each other."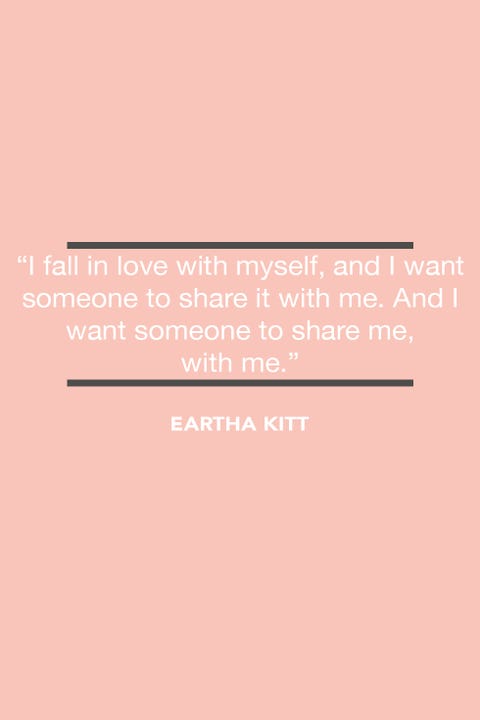 Eartha Kitt
"I fall in love with myself, and I want someone to share it with me. And I want someone to share me, with me."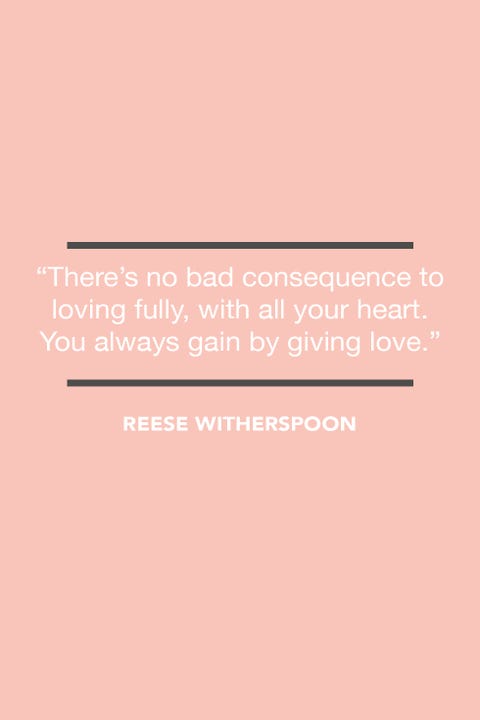 Reese Witherspoon
"There's no bad consequence to loving fully, with all your heart. You always gain by giving love."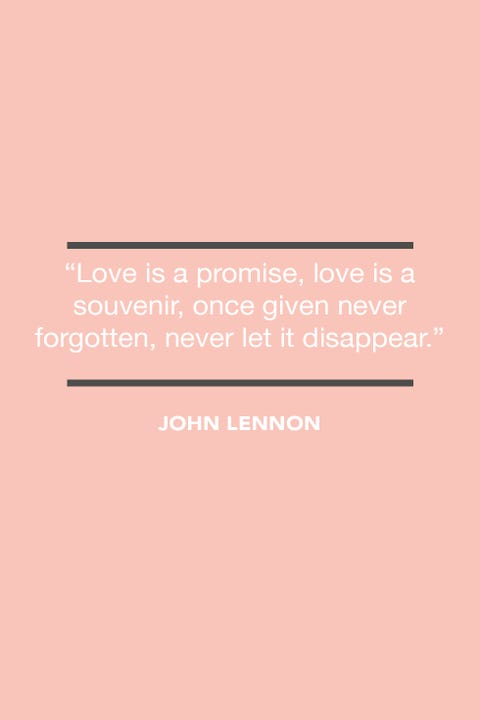 John Lennon
"Love is a promise, love is a souvenir, once given never forgotten, never let it disappear."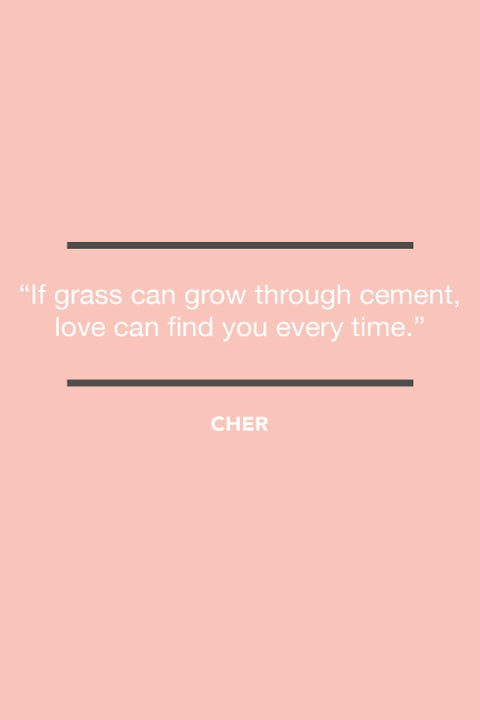 Cher
"If grass can grow through cement, love can find you every time."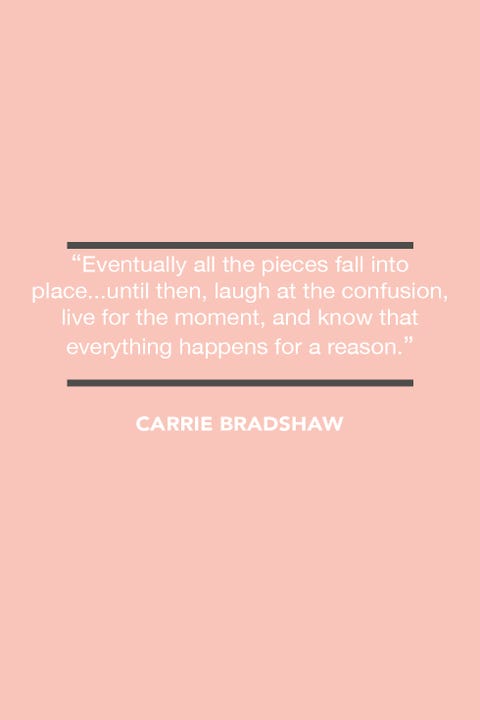 Carrie Bradshaw
"Eventually all the pieces fall into place . . . until then, laugh at the confusion, live for the moment, and know that everything happens for a reason."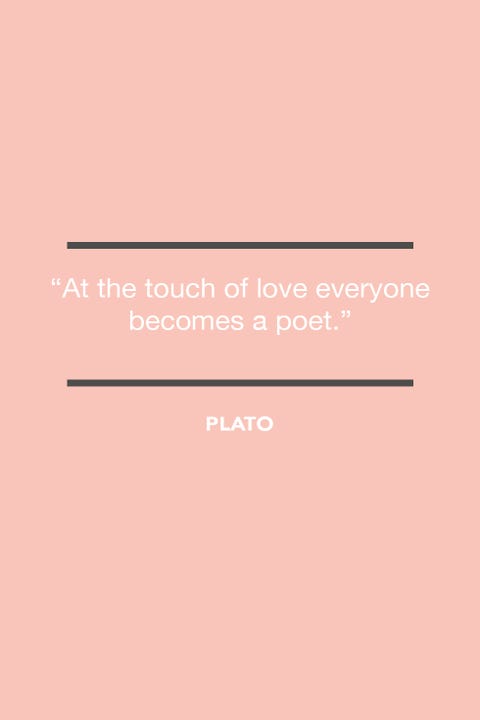 Plato
"At the touch of love everyone becomes a poet."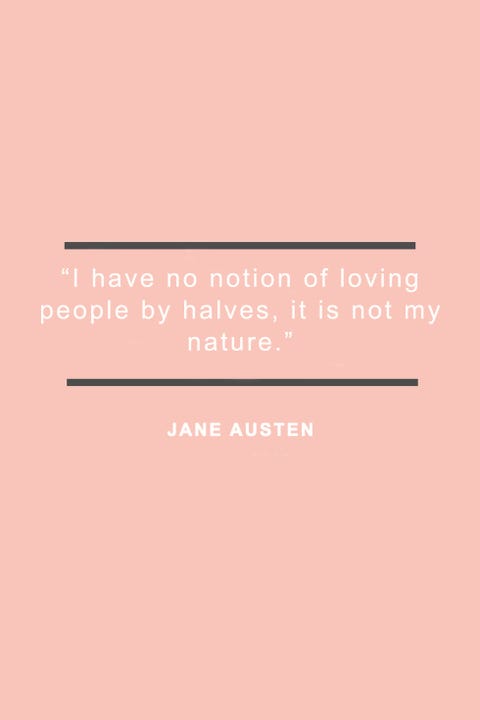 Jane Austen
"I have no notion of loving people by halves, it is not my nature."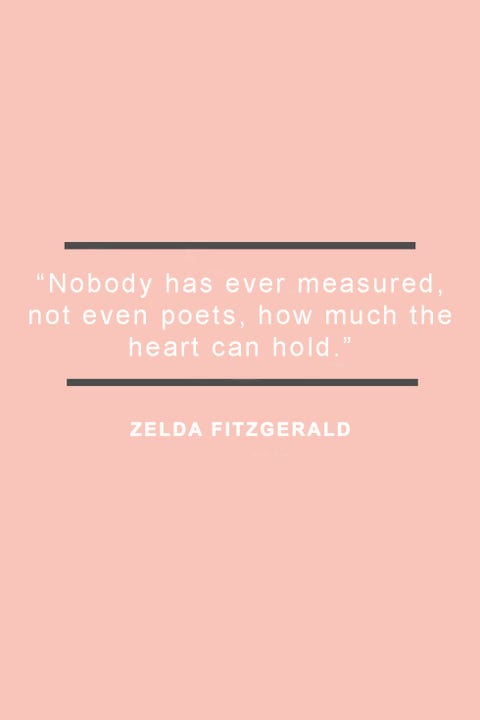 Zelda Fitzgerald
"Nobody has ever measured, not even poets, how much the heart can hold."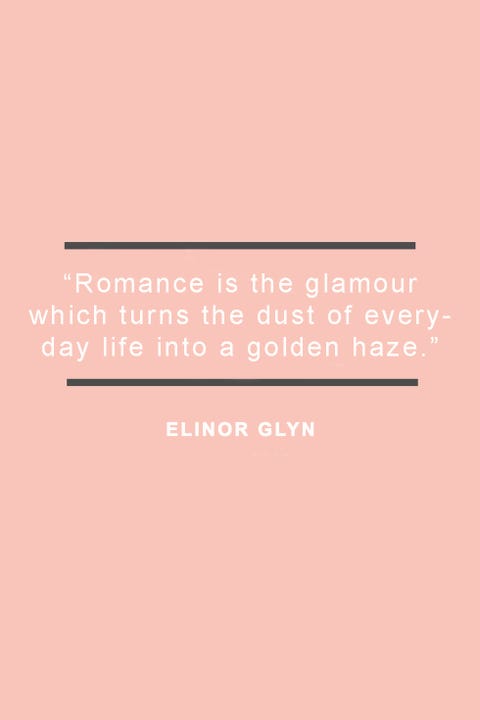 Elinor Glyn
"Romance is the glamour which turns the dust of everyday life into a golden haze."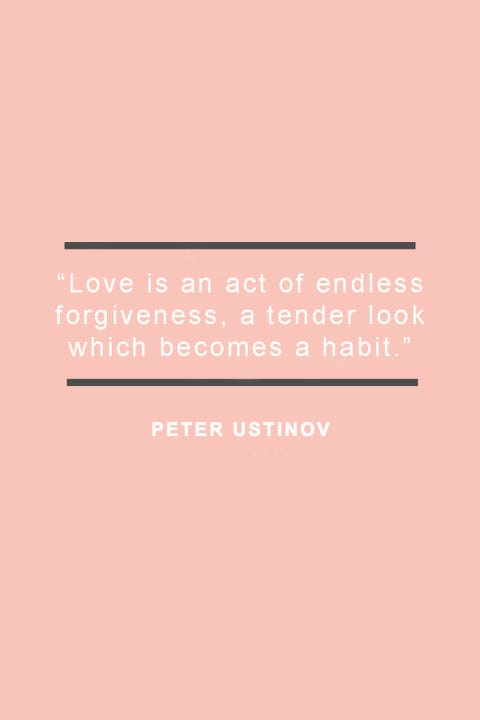 Peter Ustinov
"Love is an act of endless forgiveness, a tender look which becomes a habit."
This content is created and maintained by a third party, and imported onto this page to help users provide their email addresses. You may be able to find more information about this and similar content at piano.io